Before I arrived in Paris I had an image of how I would look as I strutted around the City of Love; legs as long as those on a glass of vintage rouge, skin the golden tan of a perfectly baked baguette, dark hair flowing like a chocolate fondue fountain, covered head to toe in Chloé and Céline – as if by osmosis I would come to embody all that is 'so frenchy, so chic'. Alas, six months into a pastry course and 8 kgs later, I was the human embodiment of a wheel of camembert, my skin was the beige of a brioche and, as Brad Pitta liked to remind me, I carried a 'cute odour of butter', rather than a Céline bag, around with me.
I feel like it all started to go downhill one edaciously trashy soirée in April last year, during which Dolly Tatin and I polished off two bottles of Ruinart, a few glasses of rosé…and 12 éclairs. Yes you heard it, 12 éclairs. I had brought home a box of the freshly piped, chocolate covered, custard filled choux from school on Friday afternoon, and by Saturday morning there were all but a few crumbs left.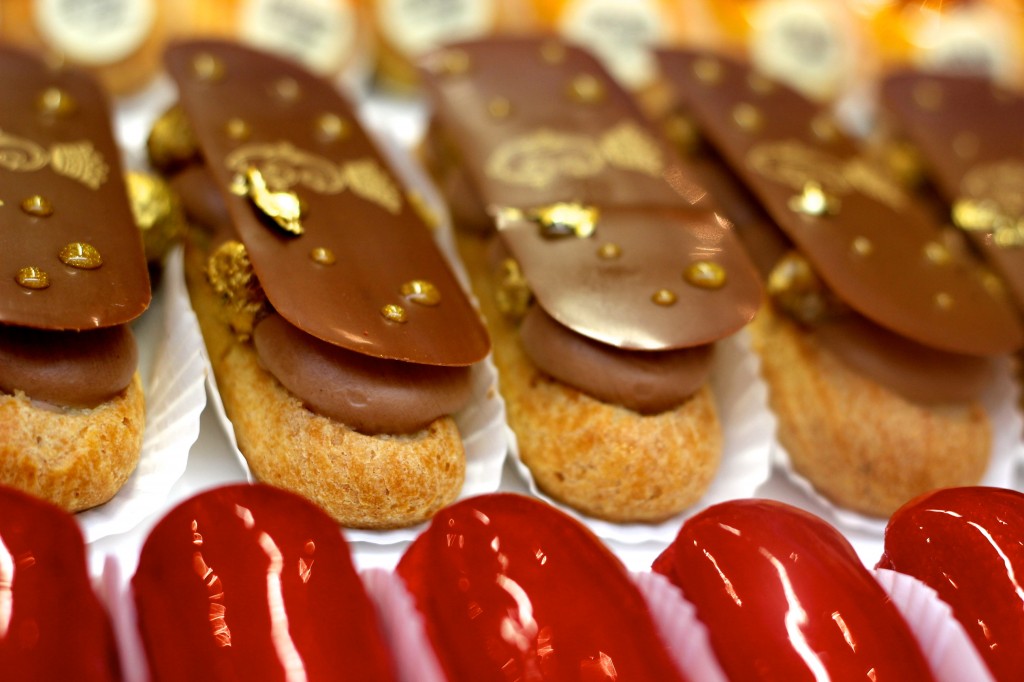 So appalled was I with our gluttony that I swore off éclairs for the rest of my existence – and for one year I was the poster girl for abstinence (sort of). Unfortunately, like Oscar Wilde, I have discovered that I too can resist everything but temptation.  And when punny pâtissier extraordinaire Christophe Adam went and opened L'Éclair de Génie (which means 'stroke of genius') down the street, temptation won out.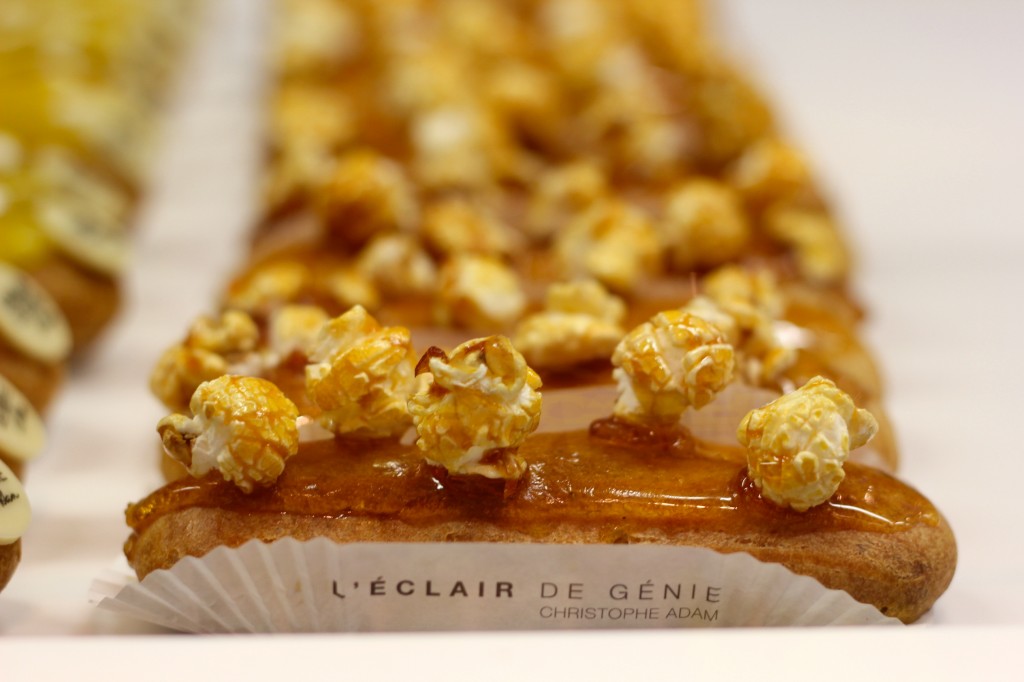 Yet these are not so much éclairs as they are works of art.  Ridiculously delicious works of art.  In fact, next time you're in Paris, don't fight the crowds to see the Mona Lisa at the Louvre, pop on down to L'Éclair de Génie and and tuck into Michelangelo's 'The Creation of Adam' instead.  Believe me, it's far more satisfying.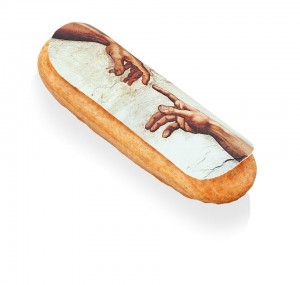 The flavours of the éclairs change seasonally – although some stalwarts, like the marscapone and salted caramel butter, thankfully stick around throughout the year.  From the beautiful magenta coloured Rouge Baiser, to the bounty-reminiscent Coco Chocolat, and the chocoholics Feuille D'Automne to the zesty Citron Yuzu – there is an éclair to suit every palate.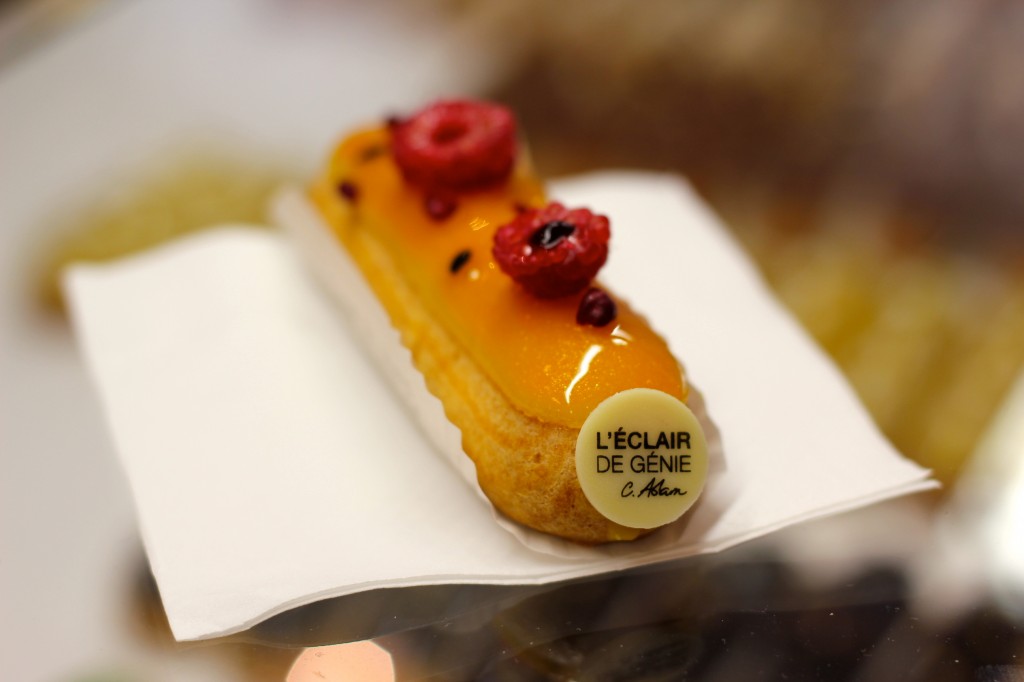 L'Éclair de Génie – a little stroke of genius, and a lifetime of temptation.
xoxo
Paris Stilton
L'Éclair du Génie
14 
rue Pavée
75004 Paris 
Métro
: Saint-Paul T
éléphone
: +33 1 42 77 85 11  
«
Café La Perle – Paris
|
Mexi&Co – Paris
»