My liver has had it rough lately –  one too many nights out this month has led to Dolly Tatin and Paris Stilton unwittingly becoming Lady Lager and Penelope Booze. If it continues this way, the story of my life will probably be entitled 'She died (drunk) with a felafel in her hand'.  But with so many reasons to celebrate and commiserate, our standard response has simply become 'wine not'?
Anyway, on the tail-end of a rather large soirée a few weeks back, we decided it was time to spice things up and try out the much-loved, cheap and cheerful Left Bank restaurant/epicerie Mexi&Co.
But boy was that a mistake – it turned out to be a total 'what the fork.'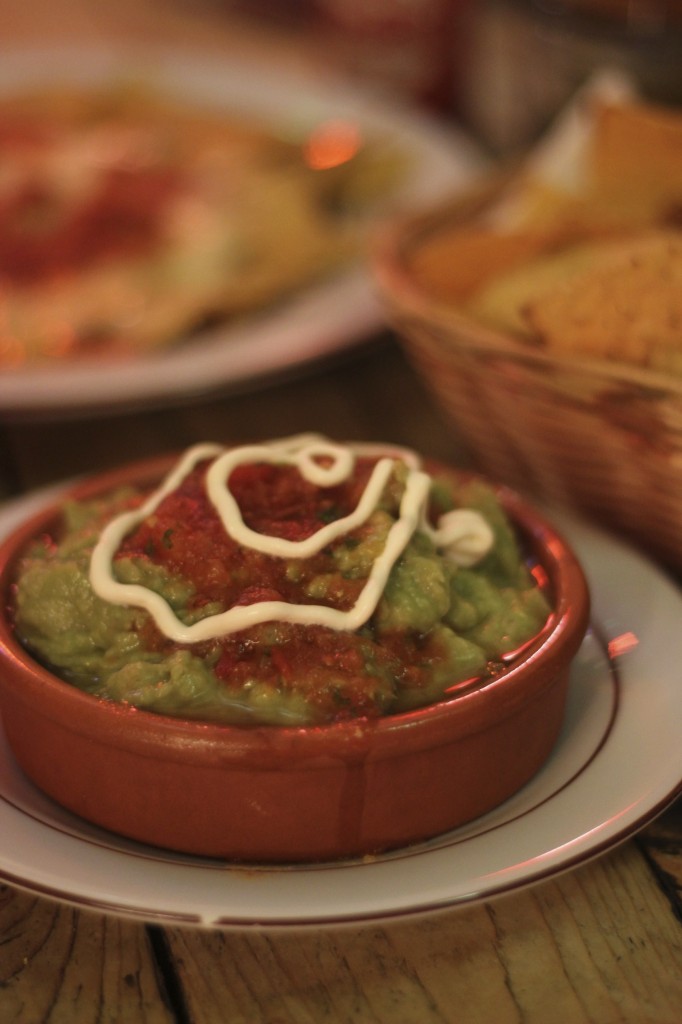 It had so much potential – what with it's kaleidoscopic colour scheme, shelves of jarred Mexican goods, and a Sol Cerveza chandelier hanging from the ceiling.  But if they had me at hola, they had certainly lost me by guacomole – that watery, tasteless green mush with not an iota of spice, whacked down on the table by a very unpleasant waitress whose day we seemed to have disrupted simply by arriving.  They certainly got the mole part right, but that's about it.
Next up was the burrito, which I can only imagine came straight from an Old El Paso burrito kit that was missing the spice sachets – a fat, luke warm rolled package of bland minced meat with a twirl of thin sour cream resting on top.
But the pièce de résistance  – and by that I mean the piece of the meal I most wish I had resisted – were the nachos. Soggy microwaved corn chips, drowning in SWISS cheese.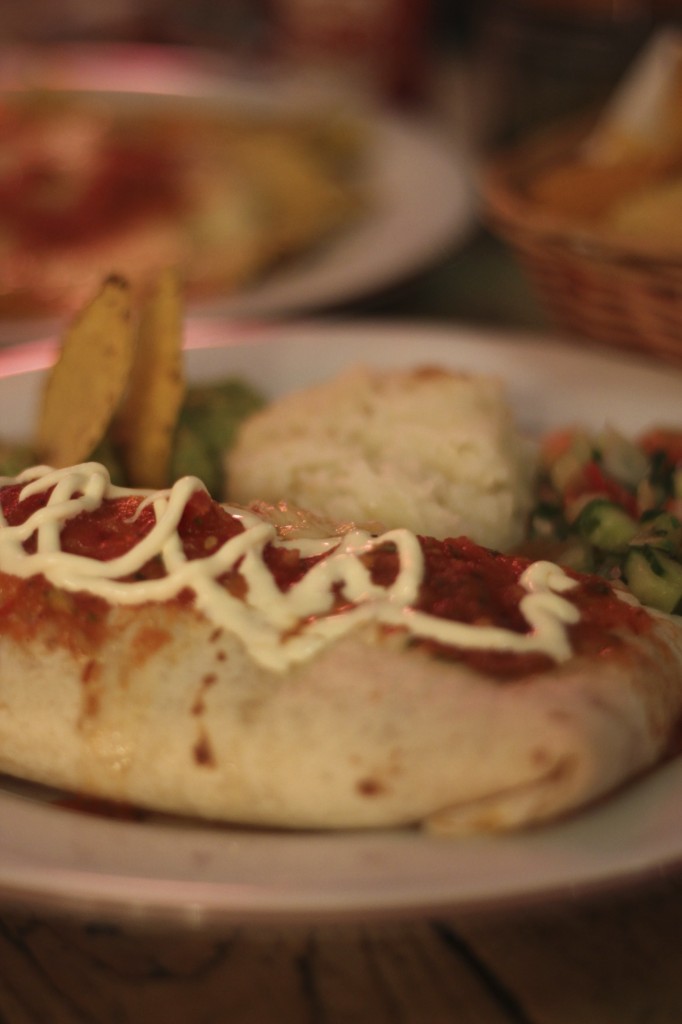 The French love cheese. That is a truism – like 'the sun will rise', 'opposites attract', or if you're Steven Bradbury, 'slow and steady wins the race'.  And yet sometimes they just get it so wrong. Philadelphia cheese in sushi, for example, is not ok. Beef and gouda skewers are, similarly, not ok. And piles of gruyère semi-melted on a stack of nachos are most definitely not ok.  Ever.
It was like a lucid cheese nightmare.
Mexi&Co; much more than an ampersand away from the real deal.
xoxo
Penelope Booze
Mexi&Co
10 Rue Dante   75005 Paris
Métro
: Saint-Michel, Odeon  T
éléphone
: +33 
1 46 34 14 12
«
L'Éclair de Génie – Paris
|
The Rum Kitchen – London
»