Eating a crêpe in Paris is not just a cliché – like getting stuck in a strike, or coming away from the Louvre with a photo of someone else taking a photo of the Mona Lisa – it is almost a fait accompli. But there are crêpes and there are crêpes, and most – usually sold by street vendors near tourist destinations, plucked from a pre-cooked soggy stack and slathered with jarred nutella and slices of mushy banana – are, pardon the pun, totally crêpe.
If you are going to indulge in the cliché (and you should), make sure you do it right.
And there truly is nothing more right than the perfectly nutty, crisp cornered salted caramel butter crêpe from Breizh Café.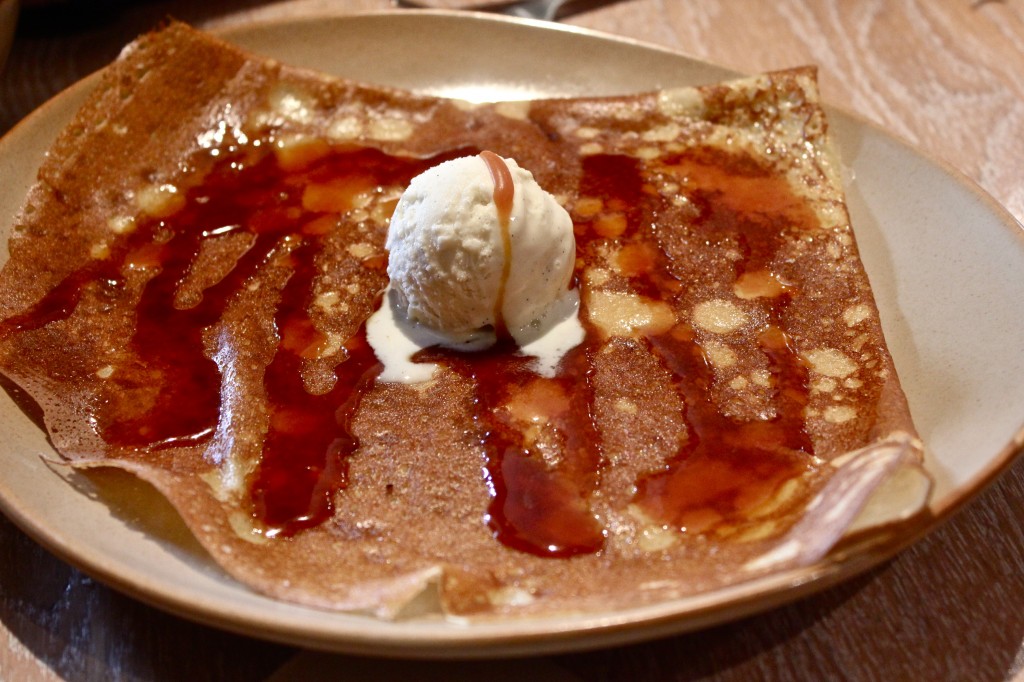 I'm going to put it out there, this is the best crêpe in Paris, and I have spent my fair share of time inside the wood panelled walls of Breizh Café over the last 18 months to know.  Introduced by francophile and fellow foodie Edith Pilaf when I first moved over, I have taken every guest from Dolly Tartin to Burrata Obama and Linguine Lohan to this little Marais haunt, and tried almost every crêpe on the menu.
I even attempted a 'diet salad crêpe' there once during a particularly chubby few months last year that I affectionately refer to as 'La Belly Epoque.'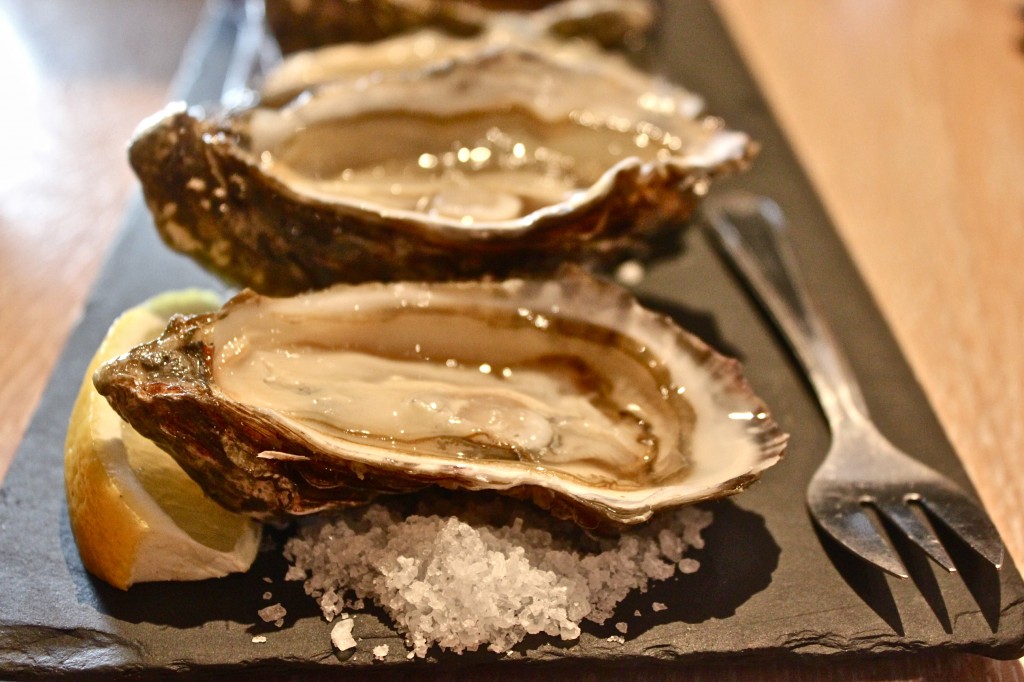 Breizh means 'Brittany or Bretagne' in the Celtic language of Brittany, from where the owner Bertrand Larcher hails – and, from the unfathomably good Jean-Yves Bordier butter (it is the type of butter you eat with a side of bread) and the incredibly brut, artisanal selection of cider served in rustic clay pots, to the fresh, seasonal Cancale oysters, this crêperie pays homage to all things Breizh. Beautifully presented organic galettes (savoury crêpes made with buckwheat flour) filled with a host of quality ingredients, from the traditional – unpasteurized gruyère, farmers eggs, jambon cru, artichoke hearts – to the more adventurous – seared duck breast, tripe sausage, shitake mushrooms, salted cod, smoked herring and herring roe.
The influence of Lacher's Japanese wife is also clear from the modern Japanese prints adorning the walls to the galettes with algae butter and wasabi salad dressing.
The Provencale – cider confit onions, tomato, ham, anchovies, cheese and a perfectly cooked sunny side up egg – is a definite crowd pleaser.  But nothing can beat the orgasmic home-made salted caramel butter crêpe topped with a dollop of vanilla ice-cream. Truly, it is mouthwateringly divine.
The slogan of Breizh Café, 'La crêpe autrement' rings true – it is indeed the crêpe done differently.  And by different, I mean better.
A dozen freshly shucked Cancale oysters, a glass of artisanal cider and a salted caramel butter crêpe for an afternoon snack- what can I say, here in Paris life's a Breizh.
xoxo
Paris Stilton
Breizh Café
109 Rue Vieille du Temple  
75003 Paris
Métro
: Saint-Paul, Republique, Temple T
éléphone
: +33 1 
42 72 13 77
«
Glass – Paris
|
Café La Perle – Paris
»