Some more of Shanghai to feast on
Di Shui Dong 滴水洞饭店(2/F, 56 Maoming Nan Lu, 茂名南路56号2楼) serves, amongst others, a mean caramelised banana desert.  Resembling a flattened abstract croquembouche of sorts, this sweet battered banana delight is a must.  The spicy spare ribs, doused in an Asian take on gremolata, are also non-negotiable.
The cold picked cucumbers, radical mushroom mix and Shanghai pancakes at Pin Chuan (47 Taojiang Lu,桃江路47号) were a welcome antidote to the sizzling Sichuan beef, which tickled my lips and numbed my tongue like a menthol flavoured wiz fizz (in a good way).  Definitely worth a visit.
Sichuan Citizen (30 Donghu Lu, 东湖路30号, 近淮海中路) dishes up all sorts of Sichuan delights, including a traditional Chinese duck blood soup for the more adventurous.
Not to be missed
Centre of the world – your Shanghai experience would not be complete without a little trip to the Shanghai World Financial Centre, 上海环球金融中心.  Don't bother paying 150 RMB to walk along the partially obscured glass observation deck at the top of the building.  Instead grab a seat at the 100 Century Avenue Bar, located on the 92nd floor of the Park Hyatt in the SWFC (上海环球金融中心, 世纪大道100号92楼), order a cold Tsingtao and some spicy nuts and take in the incredible 360 degree panorama of Shanghai.
Bar-becue – if you walking home after a big night (I strongly suggest you head to No. 88 (2/F, 291 Fumin Lu, 
near Donghu Lu 
富民路291号2楼 
近东湖路) for a hilarious whisky fuelled night of Moulin Rouge renditions, Michael Jackson impersonators and massive foam glow sticks) make sure you pull up a plastic chair and tuck into some barbecued skewers or grab a box of noodles (made with your choice of fillings while you wait) from one of the many late night food stalls that pop up on street corners around the city after dark.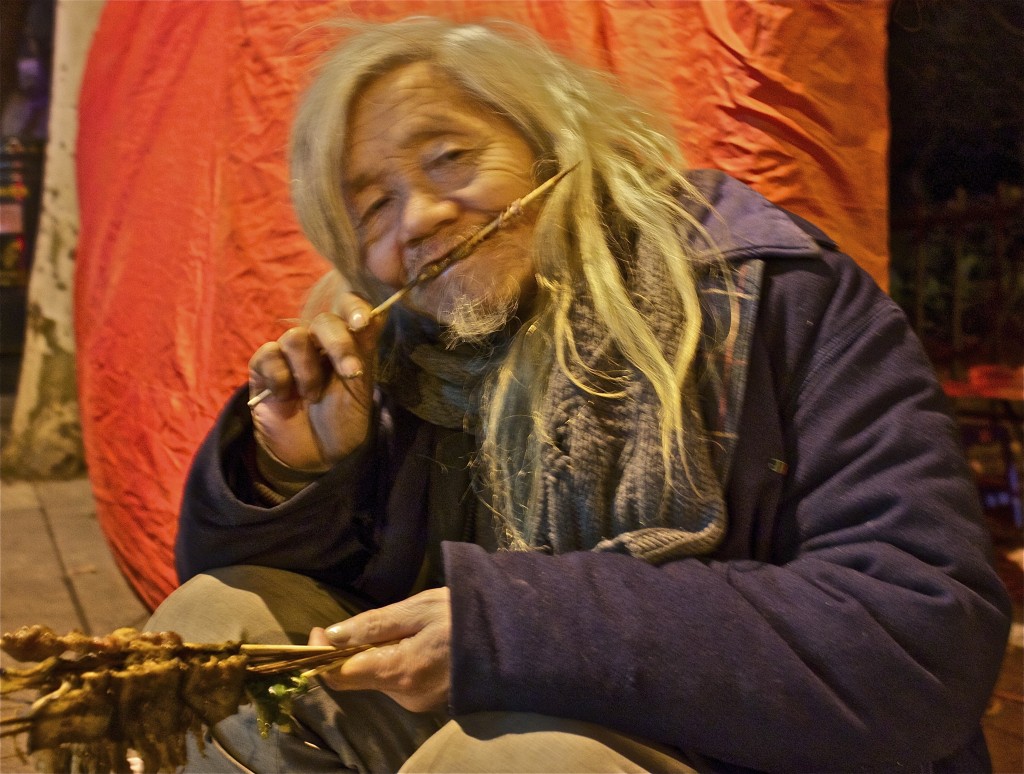 Noteworthy
The daily grind – if you are craving a homestyle coffee, Baker & Spice (1/F, 195 Anfu Lu,安福路195号1楼) does a nice creamy, albeit expensive, cappuccino and an even nicer cream cheese topped zucchini and carrot cake.  Expect to be chatted up by an expat or two as you lounge at the long wooden communal table.
A tissue – carry tissues with you at all times, the public toilets are plentiful and very clean but toilet paper seems to be the exception rather than the rule in Shanghai.
Dress code – it is not uncommon to see locals taking a Sunday stroll in their colourful quilted pyjamas.  Nor is it rare to spot a little Chinese bottom poking out from a slit in a child's pants – children seem to have been given a carte blanche to do their business anywhere and at anytime, so be warned, if a child squats down on the street in front of you, they are usually not just smelling the flowers (and you certainly won't be either). Dapper looking dogs and fashion-forward felines also feature quite prominently on the streets of Shanghai.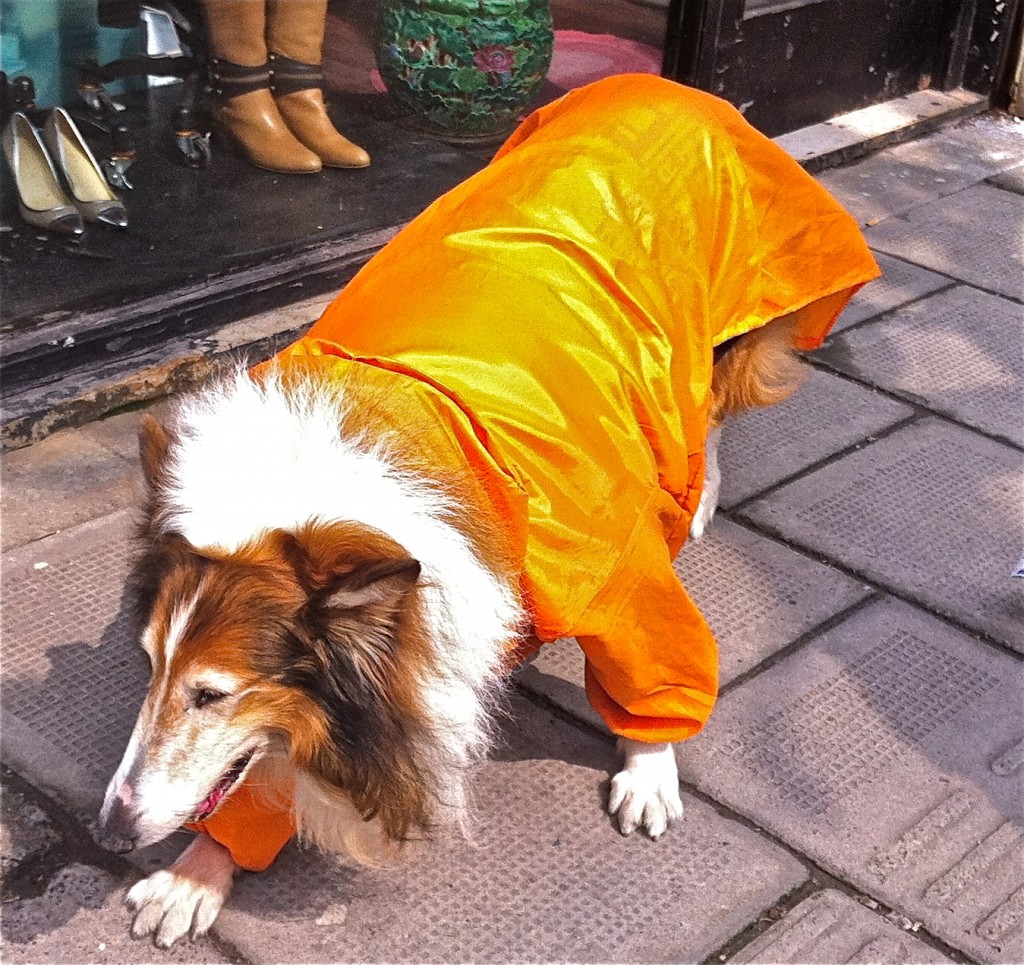 And last but not least, never trust a blogger.  Unfortunately, Shanghai is so fast moving that you can spend hours traipsing across the city to find speciality dumpling restaurants, tea houses and even museums that you have read about, only to discover they have been demolished to make way for a mall.  By all means write down a few goodies, but unravelling the layers of the city for yourself can often be more rewarding.
Next stop will be London, but until then you will find me happily eating my bāozi on the Lu.
xoxo
Paris Stilton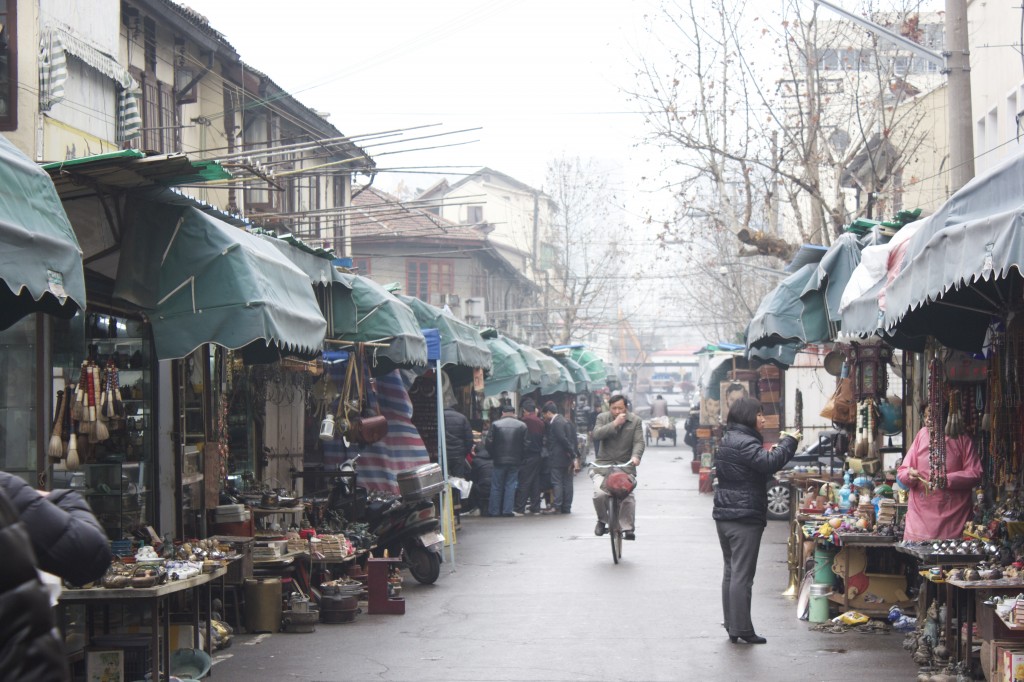 «
Kung Food – Shanghai
|
This Little Piggy Went to Market – London
»