A close friend of mine – an annoyingly clever, fluent Russian speaking friend who I can never beat in scrabble – lets call him Leon Troutsky, recently asked for a restaurant recommendation for his birthday dinner. Somewhere French, but not too French, somewhere laid back but not lax, nothing too pricey, nothing too spicy, somewhere delicious. I knew the perfect address.
Le Baratin (which oddly means 'sales pitch' or 'sweet talk'), a little bistro hidden in amongst the labyrinth of Belleville, at a time was a secret between chefs and foodies alone – a haven where (as rumour has it) local chefs dine in their off time.  Since being published in Le Guide Michelin, amongst others, the restaurant has become a trendy destination for travellers, and (as it were) annoying food bloggers, however power duo Argentinean born chef Raquel Carena and her partner and resident wine connoisseur Philipp Pinoteu, have not let popularity get in the way of quality. This is a Paris institution for a reason.
On arriving at Le Baratin, rather fashionably late, I found a jolly Leon Troutsky sipping wine and joking with his comrades…and a cat in my chair. And like the cat who had got the cream for the last 20 years in this bistro he was very content and in no hurry to be moved. I loved this place already.
The menu is small but sufficient, in fact you want everything on it, and everything on it is worth getting. Nevertheless as we had managed to squeeze a reservation at the last minute we were pressed for time, so reluctantly went straight to mains.
I ordered the cannette (baby duck…which I guess is called a duckling, but for the sake of my conscience lets not go there) cooked two ways – magret et confit.  I always hesitate between the magret de canard (duck breast lightly grilled and served pink) and the confit de canard (duck thigh fillet pickled in salt for 24 hours, cooked slowly in casserole of duck fat and browned in a pan) so needless to say my inner gemini could not have been happier to have both on my plate at the same time. Served with a light jus and accompanied by perfectly crunchy buttery sauteed potatoes and crisp green asparagus tips, there was certainly nothing ugly about this little duckling.
For Leon Troutsky it was the slow cooked joue de boeuf (beef cheek) served atop a little vegetable garden of sauteed potatoes, carrots, radishes and fresh peas. This cheeky morsel was melt-in-the-mouth amazing. Tender and juicy on the inside with a sweet caramelised coat, the meat fell apart as your fork sunk in (as mine did numerous times).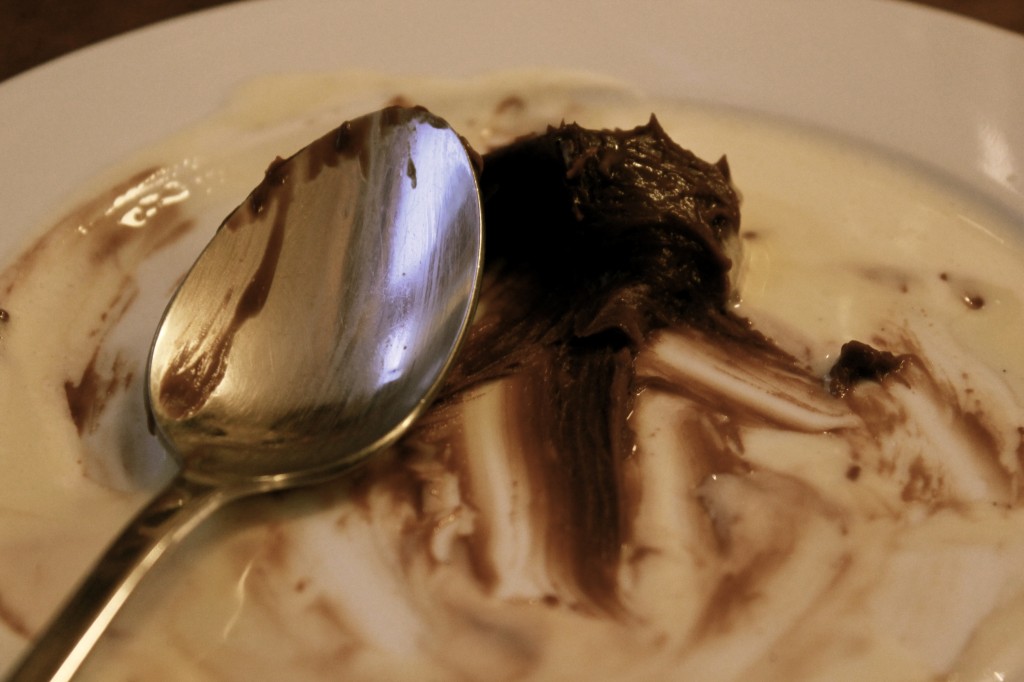 For deserts I could not go past the chocolate fondant.  Typically this desert comprises a biscuit exterior encasing an oozing flow of warm melted chocolate. However the wonderful Raquel had done away with the biscuit, and instead had managed to capture the molten middle of flowing chocolate lava in a decadent square on my plate.
Leon Troutsky went for the chocolate mousse, which was as creamy and light as a good chocolate mousse should be, but it was no match for the fabulous fondant.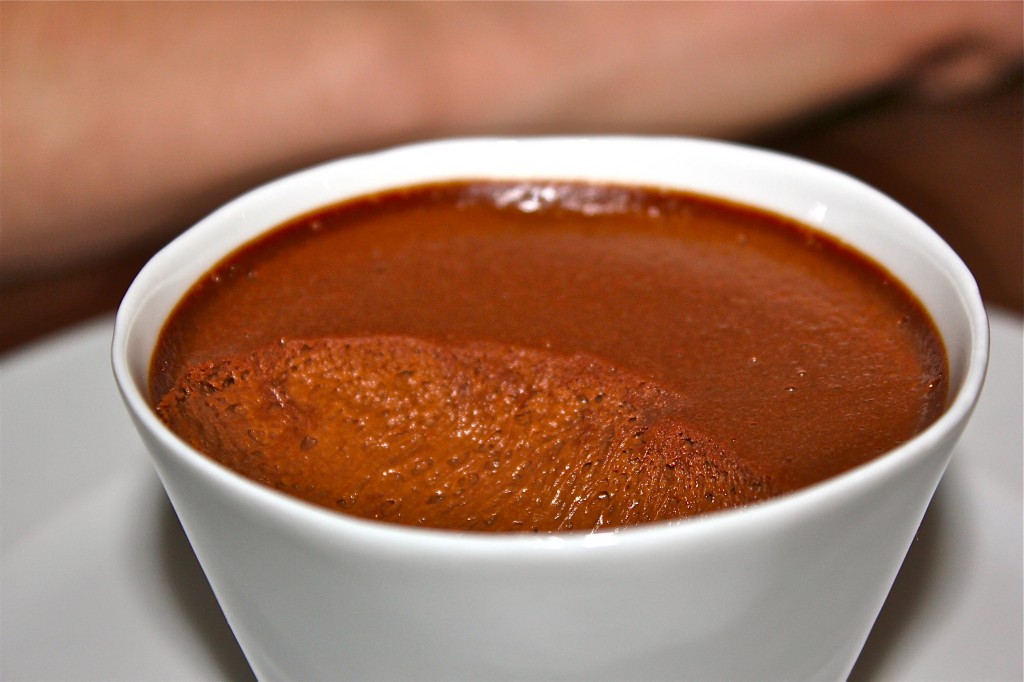 The fare is not inventive as some have suggested but it is good; very, very good. The atmosphere is warm and inviting, albeit loud, the wine list is well thought out and the food makes you go mmmmmmm.
What's more, the €15 three course fixed price menu offered at lunch is nigh unbeatable.
Without wanting to sound like a true baratin…you really ought to go.
xoxo
Paris Stilton
Le Baratin
3, rue Jouye-Rouve 75020 Paris Métro: Pyrénées +33 (0)1 43 49 39 70      
«
Spring – Paris
|
L'Autre Pied – London
»